Hotel Information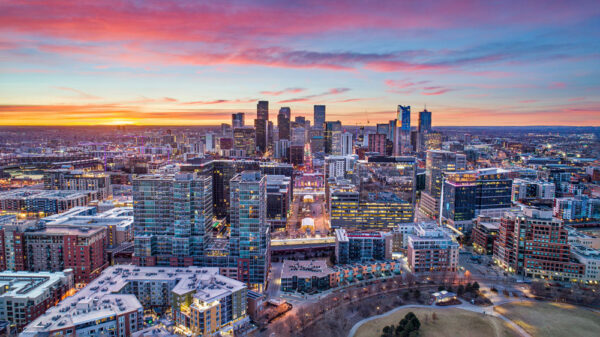 All conference-related activities will be held in the Colorado Convention Center. We have contracted with eleven hotels within walking distance to the Convention Center that are accessible by marked crosswalks and pedestrian bridges, or skywalks.
Location
Colorado Convention Center
700 14th Street, Denver, CO 80202
Denver is the cultural epicenter of the Rocky Mountain region, offering a lineup of public art, world-class museums, neighborhood art districts, performing arts, events and more.
Reservation Information
Click here to view our Hotel Map
Conference registration is required before you will be allowed to reserve a room within SNA's discounted hotel room block. After your registration has been processed, a personalized link and housing information will be provided in your conference registration confirmation. If you need the registration confirmation resent to you, please log into the online Registration Resource Center by entering your badge number under the Access My Registration tab or call (774) 247-4018.
Tax Exemption: Hotels do not honor tax exemptions.
Credit Card Authorization: School districts paying hotel expenses by credit card must contact the hotel for a credit card authorization form and fax the completed form to the hotel two weeks prior to arrival.
Conference Direct Housing Bureau
Available Monday-Friday: 9:00 am - 7:00 pm Eastern
Toll-Free: (877) 440-7549
EMAIL
sna@conferencedirect.com
IMPORTANT BOOKING INFORMATION!
Due to the high demand for accommodations in Denver, hotel rooms in our contracted blocks are very limited.  If you are unable to find available hotel options, please click here to search for hotel availability in Denver via our trusted partner aRes Travel.
You are able to Book online or call 1-800-559-3186 for assistance.
aRES Travel is a third-party travel planner. Rates, deposits, and cancellation policies may vary and are the responsibility of the guest. Questions on hotel policies or payments made on aRES website should be directed to the aRES Reservation Center or to the hotel directly.

For travel tips, please feel free to visit the Traveler Resource Hub from our partner Corporate Traveler which includes helpful resources such as handy checklists, FAQs and links to travel providers detailing their health and safety measures.
The Convention Center is about 45 minutes from the Denver International Airport and within easy walking and driving distance of world-class dining, shopping, and entertainment options. When making your airline reservations, feel free to use Corporate Traveler, SNA's official travel agency. SNA's dedicated travel manager can be reached at (571) 302-7187 or via email at Rachel.Kronlein@corporatetraveler.us.
Please note that a $40 convenience/booking fee will be assessed when using Corporate Traveler.
There are several options from and to Denver International Airport: taxi, Uber, Lyft, onsite shuttle companies and limos, rental cars, and ADA/medical transportation. Please see the below transportation options to and from DEN Airport:
SNA will not provide a hotel shuttle this year because all contracted hotels are walkable. Please also see the below public transportation options
Bus: Public transportation options, hotel shuttles, and private buses are available from DEN Airport.
See more information.
RTD Light Rail: The Denver's Regional Transportation District (RTD) offers an eco-friendly Light Rail service around the city of Denver.
See more information