About the Annual
National Conference
Known as the School Nutrition Event of the Year, the School Nutrition Association's Annual National Conference (ANC) unites thousands of school nutrition program operators, industry partners, and allied organizations for an unparalleled educational and networking experience every July.
Program
Innovative approaches and dynamic ideas you can learn from, create, and replicate to reimagine your school nutrition operations. More than 120 education sessions will cover the four Key Areas of Nutrition, Operations, Administration and Communications & Marketing.
Pre-Cons
Jump start your conference learning experience with a pre-conference workshop. Choose from a two-hour express session, a four-hour half-day or a full-day of learning. A wide range of topics are offered as well as the SNS Exam.
Events
Internationally renowned as "The Ultimate '80s New Wave Tribute," the Spazmatics come with all the awesome sounds, styles and way cool dance steps from the decade we'll never forget.

Become an Exhibitor
The "School Nutrition Event of the Year," SNA's Annual National Conference (ANC) will bring together thousands of attendees from school nutrition operations, industry, and allied organizations, for an unparalleled networking and educational experience!
"This was the best event I have ever been to It was executed perfectly, and the exhibits were top level. I will definitely return next year."
ANC 2022 Attendee
"As always, the speakers were wonderful. The sessions I could attend were fabulous."
ANC 2022 Attendee
"All of the sessions I attended were informative and timely. Great energy. Loved the roundtable discussions!"
ANC 2022 Attendee
"The general sessions never disappoint. They are always so amazing and inspirational as well as refreshing."
ANC 2022 Attendee
"This conference over delivered on my expectations! The agenda was great. Great job!"
ANC 2022 Attendee
"The conference was extremely beneficial and I really appreciate the work that was put in to make it all possible. Thanks!"
ANC 2022 Attendee
"This ANC experience was incredible! I appreciate and applaud all the forethought and extraordinary effort that made this event a reality for our members. SNA staff rocks! Thank you!"
ANC 2022 Attendee
"Each year, exhibits get better (and bigger), providing us with opportunities to make product comparisons that can literally change the trajectory of our programs."
ANC 2019 Attendee
"The opportunity to meet and network with so many professionals at one event is powerful. For me, there is no better way to grow than by attending ANC."
ANC 2019 Industry Attendee


Hotel & Travel Information
Hotel Information
When planning your visit to Denver, it's always best to plan ahead. For information on Denver's attractions and interactive maps of the city, visit www.denver.org.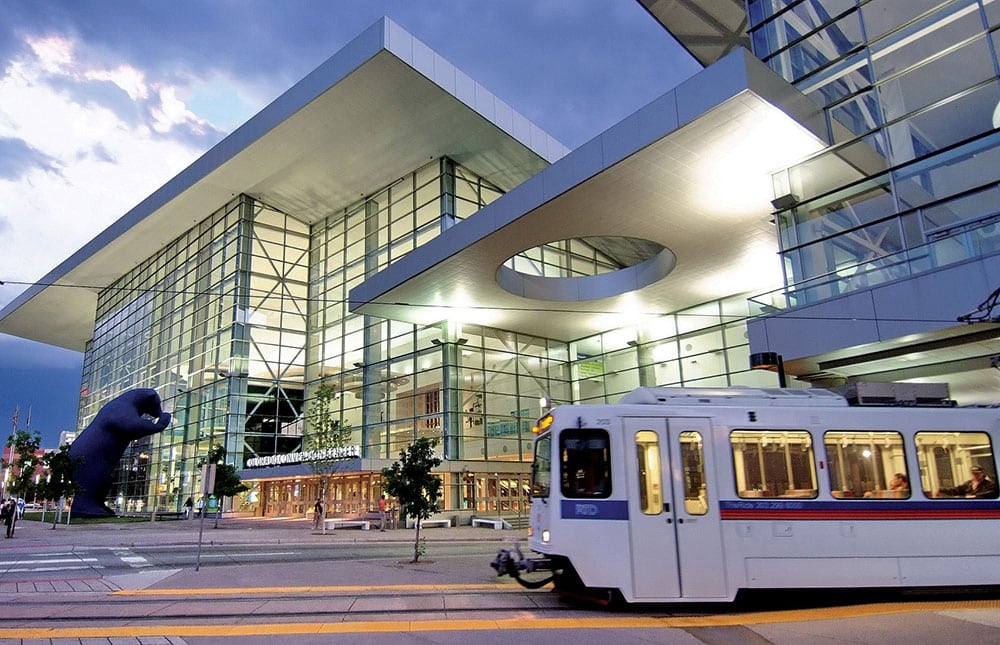 Pricing
ANC 2023 registration fees include access to all general and education sessions, the exhibit hall, culinary demonstrations and the closing event at the Convention Center. Conference registration is required to secure a reservation within SNA's discounted ANC hotel block.
March 8
Conference registration and housing opens.
March 30
Session speakers notified of session dates and times.
March 30
Culinary Demo Proposals are Due.
May 19
Early registration deadline.
June 8
Speaker presentations due.
June 17
Hotel cut-off deadline.
June 20
Conference regular rate.
July 8
Pre-Conference Workshops.
July 9-11
Conference and tradeshow.
July 10-11
Tradeshow and exhibitor signup for ANC 2024, Boston.
| Location | Dates |
| --- | --- |
| Boston, MA | July 14-16, 2024 |
| San Antonio, TX | July 13-15, 2025 |
| Charlotte, NC | July 12-14, 2026 |
| Phoenix, AZ | July 11-13, 2027 |
| Nashville, TN | July 9– 11, 2028 |