ANC 2023: Reach Higher!
The "School Nutrition Event of the Year," SNA's Annual National Conference (ANC) will bring together thousands of attendees from school nutrition operations, industry and allied organizations for an unparalleled networking and educational experience!
Exhibit Booth Fees
Corporate/Industry
Member Rates:
10x10 Inline | $3,250 
10x10 Corner | $3,450 
10x20 Inline | $6,500 
10x20 (I/C) | $6,700 
10x20 Corner | $6,900 
20x20 Island | $13,800 
20x30 Island | $20,300 
20x40 Island | $26,800 
20x50 Island | $33,300 
30x30 Island | $30,050 
30x40 Island | $39,800 
Non-member Rates:
10x10 Inline | $4,450 
10x10 Corner | $4,550

What's Included with Your Booth?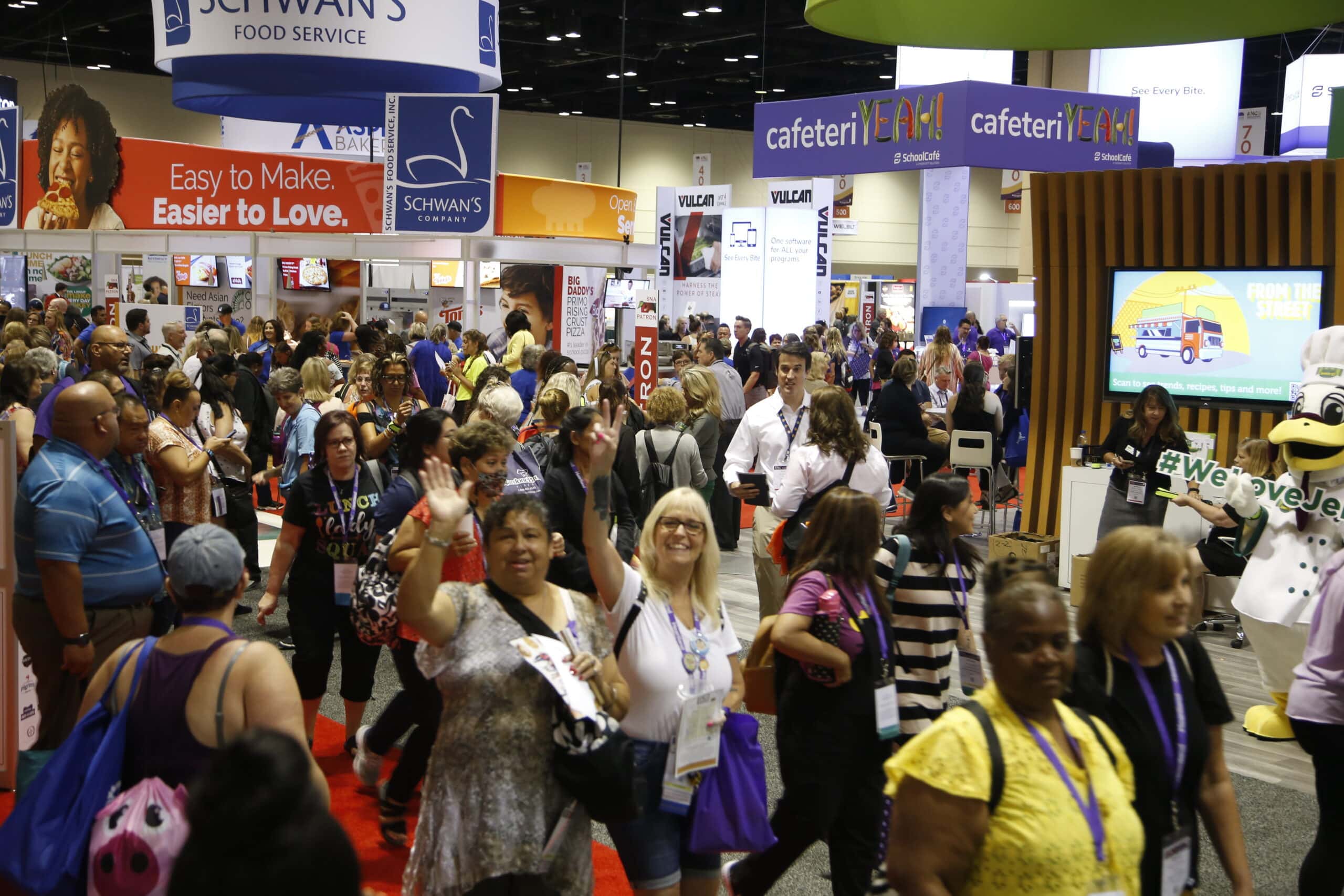 Five (5) Complimentary Exhibit Hall badges for each 10x10 expo-space purchased
Ten hours (10) of exclusive, non-competing exhibit hall hours
Networking opportunities for your company to interact with more than 4,000 foodservice professionals and generate leads
Opportunity to promote, sample and demonstrate new products and services and obtain buyer feedback
Access to all General Sessions and Industry Educational Sessions
Use of the ANC 2023 Denver conference logo for marketing purposes
Company profile listed in the exhibit section of the official ANC Program Guide (subject to print deadline); a resource used by attendees throughout the year
Complimentary coffee service in the Exhibits Lounge from 7 a.m. to 2 p.m.
Pipe & drape for your company's booth
A 7x44 Identification Sign
Additional services such as: storage, placement, shipment or reshipment of exhibit materials, special lighting, booth furnishings, tables, chairs, electrical supplies, carpet, individual booth cleaning or any other special services which are the financial responsibility of the exhibitor are not included.
SNA reserves the right to exercise its sole discretion in acceptance or refusal of applications. If an application is not accepted by the Association, all paid fees will be returned to the applicant.
Please note that Exhibitor Alerts will be sent by email updating you on important issues or changes that might occur as the conference approaches. Please ensure that we have the correct contact information for your company. We look forward to working with you to ensure a successful show.

Contact Us
If you need further assistance, please feel free to contact a member of the Meetings Team at (800) 877-8822 or via email below.
Senior Corporate Sales & Industry Specialist
Crystal Harper Pierre
Senior Corporate Sales, Industry Success & Patron Program
Nita Artis
Business Development Advisor
Sherry Carrigan
Vice President of Marketing, Communications & Industry Relations
Danielle Duran Baron
Beware of Unauthorized Solicitations
There has been a rash of unauthorized companies soliciting our attendees and exhibitors related to various services, from housing to attendee lists. Please do not respond to their emails or calls. Do not provide them with credit card information. You are welcome to contact SNA at any time to confirm the status of a vendor. Unfortunately, SNA has no control over the false claims that these unauthorized vendors make and is not able to assist in resolving issues that arise when our exhibitors enter into agreements with unauthorized companies.

ANC 2023 Official
Conference Partners